Location and Hours
The Garage is open 24 hours a day, 7 days a week and offers parking on 8 levels. The main entrance/exit is located on Clarendon Street. The second entrance uses the express ramp on Trinity Place (off of Stuart Street). The second exit, located on the Clarendon Street side of the garage, uses the express ramp and is only available to Monthly Parkers.
---
Pay Kiosks
Payment stations are located in lobbies. Before returning to your vehicle, please take your ticket to one of the four pay stations located in our lobbies. Stations accept cash and most major credit cards. After the fee is paid, the validated ticket will be returned to you for the exit gate.
---
Restrictions
Clarendon Street (Main Entrance): 7'
Trinity Drum Entrance: 7'
---
Accessibility
The main entrance is at 100 Clarendon Street. Our Trinity Drum entrance is located on Trinity Place – off of Stuart Street.

Handicap spaces are located on levels 2 through 8 across from the elevators.



The garage is open 24 hours a day.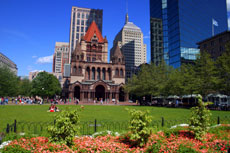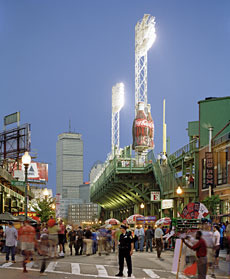 Facility